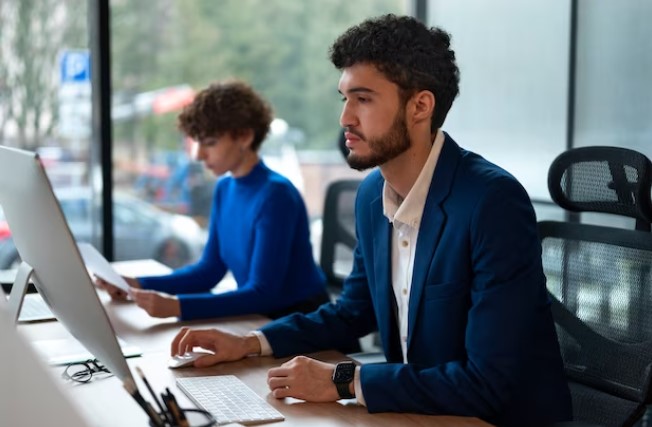 How to Find Part-Time Jobs from Home: A Step-by-Step Guide?
Remote work is becoming more common in the digital age because it gives people the freedom and flexibility to work from anywhere in the world. Part-time remote work can be a great way to make money and gain experience, whether you're a student, a parent who stays at home, or someone who wants to add to their income. This piece will show you how to find part-time jobs you can do from home and explain the different kinds of work you can do from home.
How to Find jobs?
1. Define your skills and hobbies
Before you start looking for part-time jobs you can do from home, you need to know what your skills, hobbies, and areas of expertise are. Think about where you went to school, how long you've worked, and if you have any special skills. This self-evaluation will help you find online jobs that match your skills and interests.
2. Look for reliable online job sites
There are a lot of online sites that connect people looking for work with remote jobs. Do research and look around these sites to find reliable websites that list part-time jobs that can be done from home. Remote.co, FlexJobs, Upwork, and Freelancer are all well-known sites. Most of the time, these platforms have search tools that let you narrow down your choices based on what you want.
3. Use search tools to find a job
Traditional job search engines can be just as helpful as sites that are specifically for online jobs. Websites like Indeed, LinkedIn, and Glassdoor have advanced search tools that let you sort job listings by area, type of job, and whether or not you can work from home. Use keywords like "part-time remote," "flexible hours," or "telecommute" when looking on these sites to find jobs that are right for you.
4. Make connections and use social media
Networking is a great way to find part-time jobs you can do from home. Use professional networking sites like LinkedIn to meet people in the business or field you want to work in. Join groups, forums, and discussions about your field to grow your network and find out about remote job opportunities. Follow relevant companies and remote work groups on social media sites like Twitter and Facebook, as they often post job openings.
5. Change your application materials to fit your needs
When applying for part-time jobs you can do from home, it's important to make sure your application papers show off your skills and experience working from home. Update your resume to show that you have useful experience working from home, digital skills, and the ability to work on your own. Make an interesting cover letter that highlights your ability to work on your own, manage your time well, and connect with people far away.
What are the types of Remote Part Time Jobs?
1. Virtual Assistant: Help with administrative tasks from afar, like managing emails, setting up meetings, and organizing papers.
2. Content Writer: Write interesting things for websites, blogs, and social media sites.
3. Online Tutor: Teach classes or skills over the Internet, either one-on-one or in groups.
4. Customer Service Representative: Help customers by phone, email, or chat by answering their questions, fixing problems, and giving them help.
5. Graphic designer: Make logos, infographics, or marketing tools that have pictures on them.
6.Social Media Manager: Take care of and manage businesses' social media accounts by making content and interacting with their followers.
7. Data Entry Specialist: Enter and handle data from a remote location, making sure it is correct and done quickly.
If you are looking for part time remote jobs near me than Rapid Pair will help you with it easily!
Conclusion :- To find part-time jobs that you can do from home, you need to be proactive and use the right tools. You can increase your chances of getting a satisfying remote job by defining your skills, using reputable platforms, networking, and making your application materials unique. Remember that the world of remote work has a lot of options, and if you are determined and keep looking, you can find a part-time remote job that fits your hobbies and lifestyle. Take advantage of the ease and freedom that working from home gives you and start a journey of professional growth and Rapid Pair can help!